For my own records


Gma and Gpa



Luster Premium White 1 hour whitening kit



Seanie



Harney and sons earl grey imperial black tea with bergamot



Aunty Mary



Pure seduction blush fragrance mist and pure seduction forbidden body lotion



Nicholas



Japanese cherry blossom shower gel and body lotion



Aunty glory and Daniel Mamoo



Japanese cherry blossom shower gel and body lotion



Stocking at Diann's
Stockings at Gma's



2 scunci expandable pony tailer




Grabby hair clip




Ouchless clip thing




Set of 5 headbands




1 hot wheels car '55 Chevy bel air gasser




Z-grip animals ball point pen with ¾ pens




Conair French twist updo clip




Glittery keychain/wallet from Icing




Goody simple style blonde spin pins




Silver heart bracelet




Three #2 pencils




Two sharpeners




4 fun size candy canes (3 green, 1 red)




1 normal size candy cane (red and pink striped)




2 gigantoid underwear (1 brown, 1 pink)




CARDS
Diann Kishan Nicholas



1 photo card




1 card with $30



Gma Gpa
Marvin



Amazon gift card with $25



Donna Kris Rebecca Rachel
Debi Terry Seanie

Total cash: $230
This is quickly becoming the place to keep track of who buys me what so I can return the gesture the following year.

Anywho, here's my haul this year:

Moneys:
$100 from Aunty Debi, Uncle Terry, Seanie

$20 from Gma and Gpa (guess Gma is still pissed at me lol I suppose I should be glad I got something from her)

$500 from my father

$25 iTunes card from Uncle Marvin
Tangibles:
CARD FROM MY BABY BROTHER

Sterling Silver snowflake necklace from my mom and stepdad

Silver Anne Klein watch from my stepdad

Purple Victoria's Secret clutch, with Berry Kiss lotion and a purple lace undies from my great-uncle's daughter Aunty Mary and husband Nirmal

Victoria's Secret Pure Seduction (lotion, mist, and wash set) from my great aunt Rita

Bath and Body Works Japanese Cherry Blossom (large and small lotion, gentle foaming hand soap, deep cleansing hand soap, lollipop pen, and tiny hand sanitizer) from my great-uncle Daniel Mamoo and his wife Aunty Glory

Star Wars ceramic goblet in the shape of Darth Vader with hot cocoa mix from my Uncle Marvin

Barnes and Noble's Leather-bound Classics The Divine Comedy and The Count of Monte Cristo from my Aunty Donna, husband Kris, and kids Rebecca and Rachel

Red sweater from my great uncle Katcho Mamoo and wife Aunty Ivy

last minute shawl from... someone on my stepdad's family (they didn't know I was going to be there)

Sexy strappy red heels from Santa

Doctor Who's Exploding TARDIS mug from Santa

Agloves, touchscreen gloves from Santa

earrings from my mom's landlady's kid

Doctor Who Sticky Notes from Beatrice

Keep Calm And Carry On English Breakfast Tea from Beatrice

BBC Doctor Who comic "The Doctor and the Nurse Part 1 of 2" from Beatrice

Supernatural Poster featuring Sam, Dean, and Castiel from Beatrice

Hot Pink Skull Candy headphones and mic from Mike (Bea's cousin)

Godiva Limited Edition Truffles from Beatrice's Aunt and Uncle

Raffaello Almond Coconut Treat from Rad

(Bea's cousin)

and her husband Karl

bag of MMs from Jake and Josh (Rad's sons)

beaded necklace from the Benders Genyuk Christmas New Years Grab Bag
Stocking:
Doctor Who Sticky Notes

purple striped scarf (that i did not make)

Disney's Cars themed giant candy cane

20 oz. Mint-Chilla Chai-Nilla tea from Spice and Tea Exchange

Giant marshmallow-y candies
Me: OKAY MY DREAM was craaazy so you me Sean and randomly Franz's friend the one who gives massages we all at your house and the timing was just after my birthday if you catch what I'm hinting at non birthday related
Bea: ok
Me: and there was a random Russian man with a gun
Bea: lmfao of course
Me: and for some reason you had gunpowder in your basement we had to blow your house up for some greater good and the man with gun was coming after us and I had a hoodie that worked like an invisibility cloak so I put it on but it wasn't working all the way I guess cuz while you couldn't see me you could see my shadow and I was in your basement with the gunman and the massage guy and the rules were, we had to match the gunman's crazy movement so he wouldn't find us and he was moving! like the Wii dance games why massage guy and I couldn't just LEAVE the basement and go outside in the DARKNESS OF NIGHT WHERE SHARDOWS WERE EVERYWHERE idk maybe vashta nerada were involved too who knows but we stayed in your lit basement and I was carrying a case so I couldn't quite keep up so I freaked and ran with my case and invisibility hoodie into some large shadow but he saw my shadow running and followed me but then when I entered the shadow he couldn't pinpoint me but he knew I was there so we waited until he glanced at massage guy and I made another break for it we all exited your house and you were already out you had cleared it of your loved ones and the house went KABLOOEY
Bea: lol great
Me: and then I was running across the rooftop of some random glass house maybe a greenhouse? cuz there were plants in it I'm running and I'm running and it looks like I'm getting away and there was bang when gunman fired and everything went swirly and the world spinned round and round then next in my dream I'm outside of my body looking at myself dangling from a hole in the glass ceiling both my feet shot off just bone stump and muscle tendrils and blood dripping and you and benders clan and massage guy escaped safe from random gunman
Bea: lol
Me: while I water plants with red water :-$
Bea: haha oh god
Me: the end
Bea: great dream
Me: it was certainly the most unusual dream I've ever had I thought ppl weren't supposed to dream themselves actually dying but I saw it happen it was freeeeaky
Bea: D:
Me: BUT YOU ESCAPED SAFELY :-D
Bea: huzzah xD
Me: just so you know dream-reso would take TWO bullets for you and the loss of feets
Bea: aww <>
Me: <> that's your cue to find me an adorable dragon to ride around on
Bea: what?
Me: hhtyd
Bea: ahaha I see
Me: the shit I dream when I'm on medication damn
Yaaay another Christmas. Let's look at my loot because I feel bored.

Money-related Stuff
$60 in a card from my Aunty Donna

$60 in a card from my grandparents.

$50 in a card from my Aunty Debi

$50 in a card from my mother
Tangible Items
Wireless Headphones from my uncle Marvin

Black flowery purse from my great-aunt Rita

black-silvery purse from my *takes a breath* first-cousin-once-removed's wife Lolita. Basically my second cousin's mother haha

emerald green shirt from my great-uncle's wife Ivy

small basket of Japanese Cherry Blossom body lotion, shower gel, and body spray from my other first-cousin-once-removed's wife Glory

Red sweater from the Secret Santa at work (Tamika)

Blackberry shower gel and body lotion from the new Management team at work

[belated gift from last year's Secret Santa] Victoria's Secret Fragance Mist set including Love Spell, Pure Seduction, Amber Romance, Sheer Love,and Secret Charm from the residence Nurse at work (Hina)

black and white dress with a red sash from Santa (me)

Doctor Who Disappearing TARDIS Mug from Santa (also me)

2 new Classic Jet Tips for my Water Flosser from Santa (again me)

Wii from Santa (bet you can guess.... yes it's from me lol)

Destination Anywhere (Bon Jovi CD) from Beatrice

Eridan's shirt from Homestuck also from Beatrice
Um..... Can I cheat and say that I'm on the nice list because I don't mind being naughty? ;)
Are you on Santa's nice or naughty list?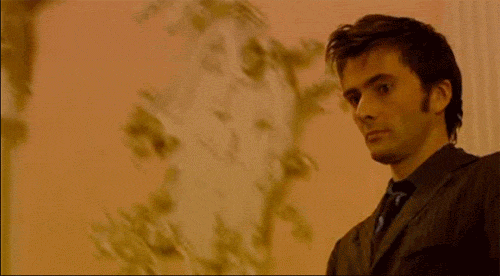 I feel:

amused
I'm so upset right now. My family is in Florida for the week and I can finally enjoy myself in my own house. So tonight I figure she (my grandmother) won't know that I've been in her fucking precious kitchen so I can actually make myself dinner. There's NO visible organization. I can't find HALF the shit I need and I know she has it because she's been cooking forever. So what the hell I figure I could just go to the store and buy the ingredients that I can't find.
I come back and now I realize I can't freaking find her pans or bowls or measuring cups either. I have EVERY cabinet open and ajar and there's just no sign of them. I don't know if she HAS them or if she HID them from me. This is fucking ridiculous. I'm 23 years old and I have some cooking ability just no opportunity to exercise it.
I could have ordered something and felt like a useless adult but no I had to go try to MAKE something and now I'm so frustrated and angry that my grandmother would stoop this far. I can't even BE in the kitchen when she's cooking something because apparently I would cause something terrible to happen. Whereas my aunt would let me stay with her two small children for a week and I would be in charge or EVERYTHING. Housework, food, THE KIDS. In my own house I am like this worthless retarded thing and in my aunt's house she puts me in the place of MOTHER. And nothing goes wrong. Clearly I can do shit right.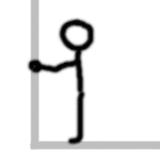 Dear Subconscious,
There are several topics I would prefer you NOT have me dream about. I'm trying to move on with my life.

Sincerely ,
Me.
Ich bin hier:

in a cab

I feel:

discontent

Listening to:

gps
I just watched the latest episode of Doctor Who ("The Girl Who Waited") and it was heartbreaking. I started to cry so hard at the end. So hard that I couldn't tell what was tears and what was snot anymore. And I just went with it cuz I've been feeling like it for a bit and this sad sad episode was a handy excuse.

But really, it feels like everyday I go on facebook and I see everyone enjoying their life. I see them posting statuses and pictures about their wonderful experiences and significant others. I see so many of them getting married, getting their adult life started. Shoot, a lot of them have kids.

And here's me. No social life to speak of. Wake up, go to school, come back, go to work, come home, try to do some homework, sleep. Everyday. Without fail or change. The people that I see are the same three friends that I've made since freshman and sophomore year of high school and even then I don't see them very often. In the entire time that I've been in college I've only really made one friend who kept in touch after we finished the class together and it just so happens to be my ex. Who, by the way, I haven't actually had a real conversation with since very early January.

I'm not saying I want to be married and a mother right now, it's just I just feel like there's something wrong with me that causes other people not to like me. Or if they do like me, it's a very small amount of like and a very large amount of just-don't-give-a-damn-enough-to-dislike.

Ich bin hier:

my room

I feel:

gloomy

Listening to:

"Wild Is The Wind" by Bon Jovi
So I doubt anyone of my Friends here really check this anymore but I have a new blog in addidtion to this one and hopefully one that I will be more active in. For those who don't already know I recently got braces and I will be documenting my Journey of Dental Transformation there. It is located at metalmouthmisfit.blogspot.com/


Just give me a few days to set everything up.